This section of Arranging Director allows you to add information for necessary contacts.
Open a record and navigate to Client Arrangement > Contacts.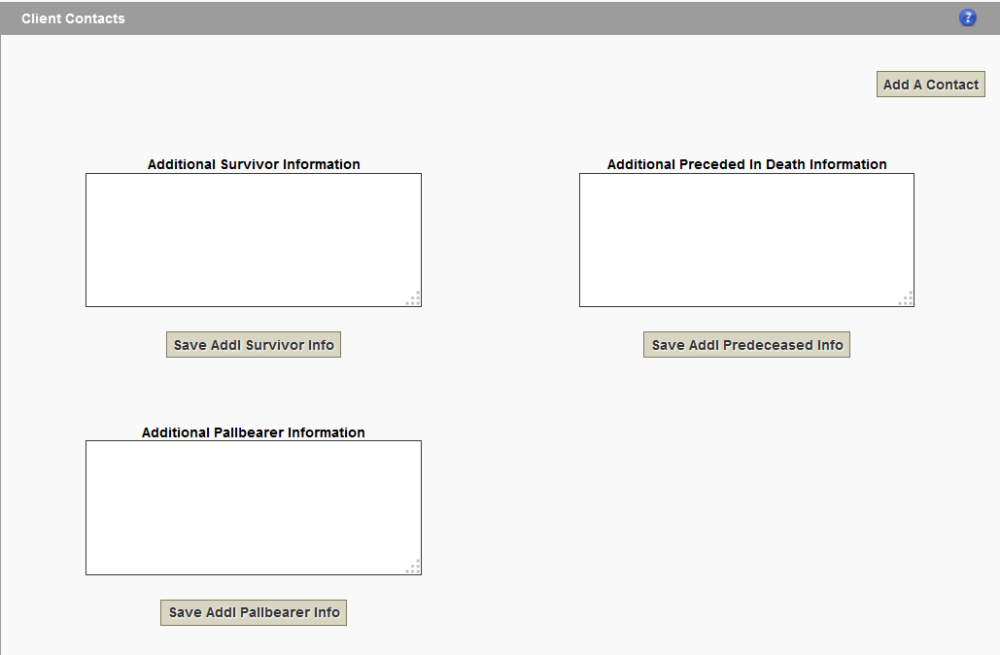 The main page provides fields for additional information as it relates to survivors, preceded, and pallbearers. Once the information is added, click on the 'Save' button below corresponding field.
To create a new contact, click on the 'Add A Contact' button at top right. It's important to designate the contact as one of the following:
Next of Kin (

NOK

)
Primary Buyer
Informant
Executor
Beneficiary
Survivor
Pre-Deceased
Pallbearer
Additional Buyer / Receive Invoices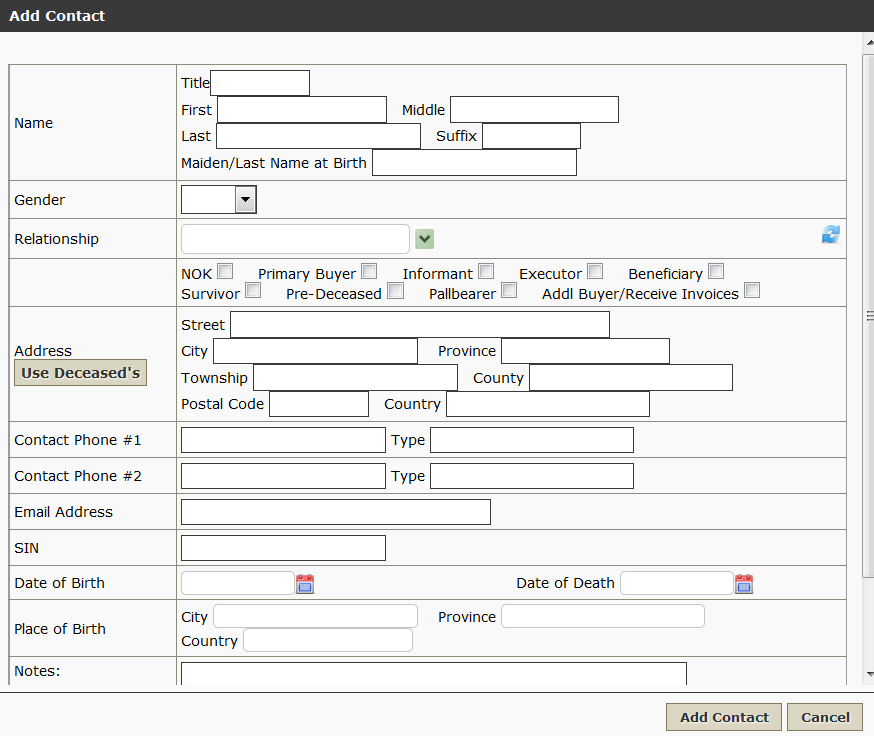 If the deceased and new contact shared the same address – click on the 'Use Deceased's' button to populate the fields. Click on the calendar icon for the Date of Birth and Date of Death or enter the information: XX/XX/XXXX – Month/Day/Year.
Scroll to the bottom of the page to click on the 'Add Contact' button.