Online visitors can choose a Sympathy Card, personalize it, and have it sent directly to the family or funeral home for only $5. All processing and shipping is managed by our partner Blue Bird.
Visitors choose a theme, a date to send the card, a return address, a signature, and a note.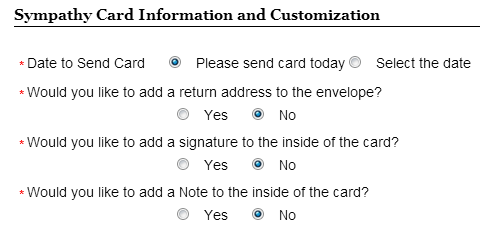 The recipient information and quantity of cards is added.
Add to Cart.
Continue Shopping, Clear Cart, Edit Billing Info or Checkout: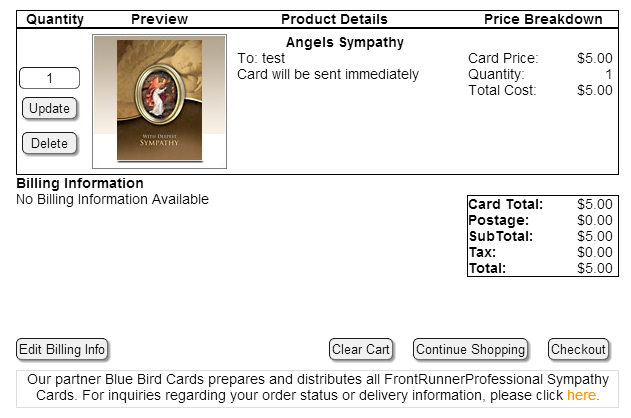 After the billing information is entered and the payment has gone through our secure site, the information is sent to Blue Bird to prepare and distribute.
For inquiries regarding order status or delivery, click here
For more information about your Sympathy Cards account, please refer to the Card Log from your Main > SimplyOne page.