This section of Arranging Director allows you to add a financial transaction for a pre-need account.
Open a record and navigate to Client Arrangement > Pre-Need Funding.
Click on the 'Add A PreNeed Funding Entry' button. Enter all applicable information and click on the 'Add Funding' button at bottom right. The entry information will then display in the table below with the ability to delete or edit. If any information needs to be changed, click on the 'Edit Funding' button at bottom right.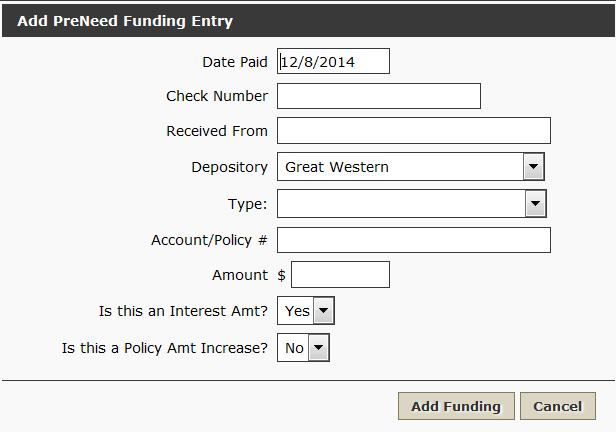 In the table, the Type can be displayed one of four ways: S/I – Standard Insurance; S/T – Standard Trust; I/I – Inflation Insurance; or I/T – Insurance Trust.