This section of Arranging Director allows you to track and manage the Death Certificate's on a per record basis.
Open a record and navigate to Client Arrangement > Death Certificates
Add Death Certificate Order

To add a quantity of Death Certificates ordered, click the "Add Death Certificate Order" button.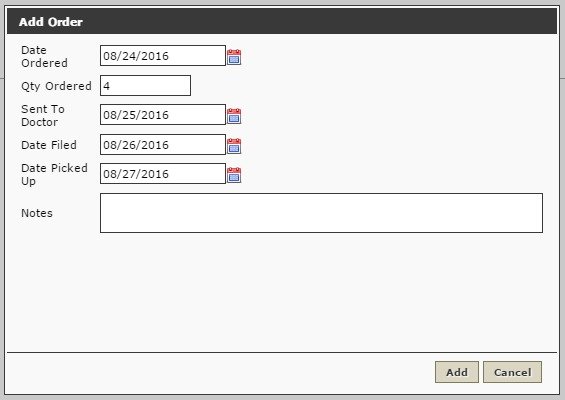 Fill out the Date the Death Certificates were Orders, Quantity Ordered, Sent to Doctor Date, Date Filed, Date Picked Up and any Extra Notes. Click Add at the bottom to save in that order. If you save the Order you can always come back in to edit or adjust information.
Add Disbursement Info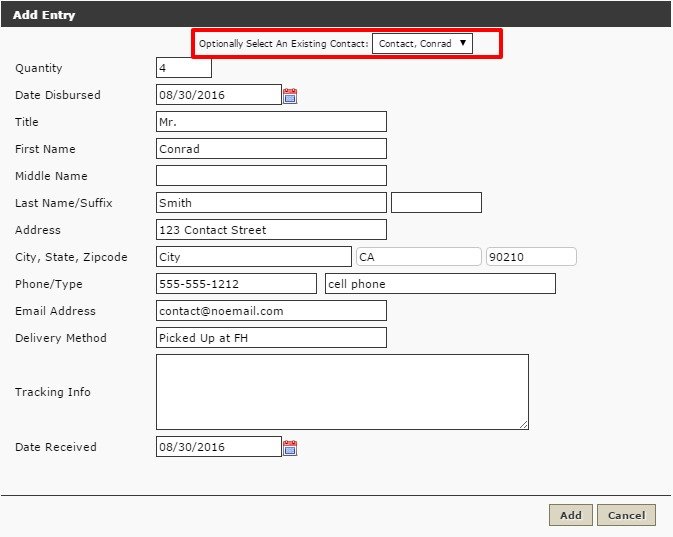 Click on "Add Death Certificate Disbursement Detail" when you are ready to note any quantity of ordered Death Certificates being disbursed.
If the records already has Contacts associated to it, such as an Informant,

NOK

, Survivor, Buyer etc. they can be pulled in so their information pre-fills for you using the "Optionally Select An Existing Contact" field. It will be a drop down menu displaying all contacts within the Contacts tab. (Click here for more information on Contacts)
Fill out the quantity currently being disbursed, Delivery Method, Tracking Info and date Received if needed.
Review / Manage Information
Once the initial Order and Disbursement information is set you can review and manage additional information.
Add additional Death Certificates being ordered.
Add additional Disbursement information.
Create Mail Address Mail Merge for all disbursement lines.
Edit current Death Certificate order and disbursement lines.